Temporary & Permanent Platforms


Powered Platform


To meet your custom application needs, Sky Climber® developed a new cost effective Sky P.I The Sky P.I. is designed to provide efficient working access as permanent installation to many types of buildings and structures. The Sky P.I. can be used with monorail systems, roof cars and Davits & Sockets.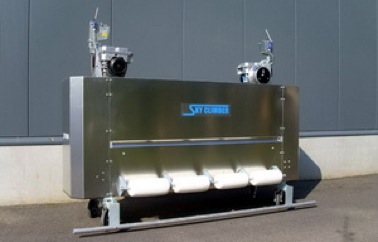 LNX Hoist for Powered Platform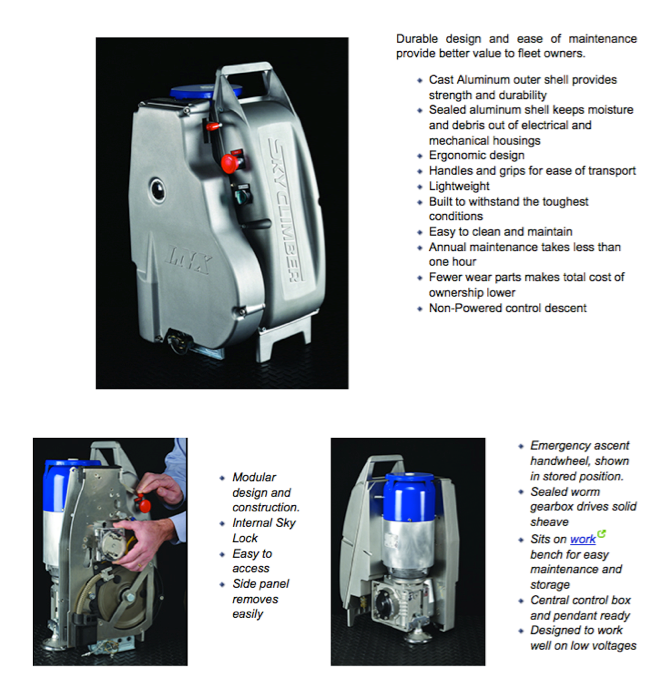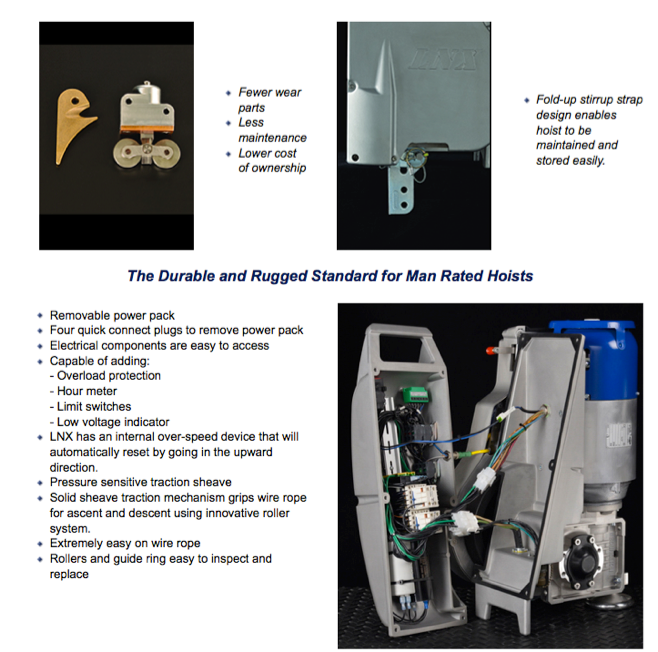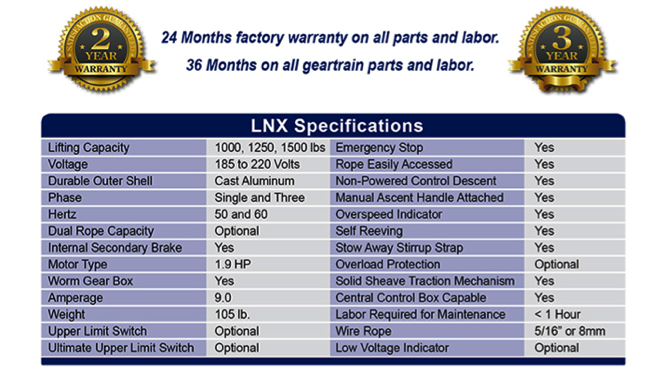 CLICK HERE TO DOWNLOAD PDF BROCHURE
CLICK HERE TO DOWNLOAD PDF MANUAL


Bosun Chair
This low cost powered access chair is used to reach confined spaces or carry out spot inspection repair.
A safe, sturdy method for one person to access projects. Use the Bosun chair with any air or electric type Alpha or Compact hoist.
Chair operates with top side rigging and one of Sky Climber®'s air powered or electric powered hoists (CX1250, Alpha 1000, Compact 750). Features include a demountable chair capable of disassembly for passing through openings as small as 18 inches. Seat offers extra back support with motor mount under the seat for ease in finger tip operation. Cable guide and required safety Sky Lock are located over head.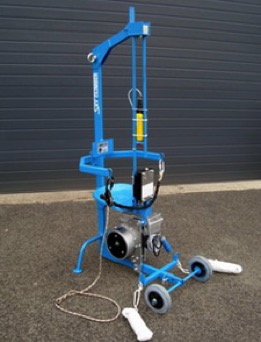 SSU (Sky Stage Ultra)
The Sky Stage Ultra is the latest generation of modular platform that combines the best of current technology with new concepts. The Sky Stage Ultra operates in any work
environment including:

A 12 m span between suspension points (2 hoists)

Reinforced, reversible floor panels provide a more stable platform

Floor lifting handles to make dismantling easier, safer and quicker

Floor hold down tabs retaining pins for easier dismantle

Telescoping posts with 2 levels of adjustment for more versatility

Top rail lock pin assembly to prevent accidental release and jamming

Compatibility with older platforms in the industry to afford fleet optimisation

Modular design for easy storage, transport and replacement

Lighter weight and wheels for easier movement

Quick & easy installation that requires no tools

Strong stirrup, special designed for mechanical anti-tilting safety device

Load rated up to 1080 kg